What we do
Nidart is an art center located in a 900m2 building a the feet of Montseny natural reserve offering artistic residencies, studios, workshops and activities, exhibitions and photography studio.
Residencies
At Nidart we offer the rental of a personal workshop, either fixed or temporary.
We also offer residencies for international artists who need a place to create and live for x amount of time.
Very luminous private studios for artists who need a space to create,
want to exhibit their work and meet with other artists.
---
15m2 studio – 195€/ month
45m2 studio – 350€/ month
60m2 studio – 425€/ month
---
El preu inclou
Pricing includes use of the private studio without a limitation of hours and schedules,
you can come and work whenever you need to.
Wifi, alarm system, water and electricity provided. Bathroom.
Free use of common areas:
Common workshop of 100m2 equipped with working tools and working table / Works store room (shared,
of 60m2) / Meet and chill area.
Free use of (with previous reservation):
Photographic studio equipped with focus and props (50m2) / Meeting room (15m2) / Exhibition
room (300m2) / and the participation of exhibitions, fairs and activities organised by
Nidart.
Nationals and internationals.
Retreats including working studio and accommodation,
shared with national and international artists
with a project to undertake. Experimentation, artistic production
and coexistence with other artists.
---
1 to 6 months – 560€/ month
3 weeks – 495€
2 weeks – 395€
1 week – 250€
---
Pricing includes free use of shared studio, equipped with tools and working table (100m2). Private space for storage. Accommodation in shared apartment (up to 2 people sharing), only 300 metres from the workshop. Guided visits to Barcelona to facilitate city discovery and its cultural offer; only 1 hour by train from the city center.
Informal meetings with Nidart community members to foster possible collaborations among artists and provide debate. Organisation of one exhibition, commissioned by Nidart, with the work produced during the residency (only for residencies of 3 weeks or more). Once a year collective exhibition with the work of all residents from the previous year: for all abroad artists, 3 days of free stay. With the intention of providing reencounters, create community and offer an interesting and international exhibition.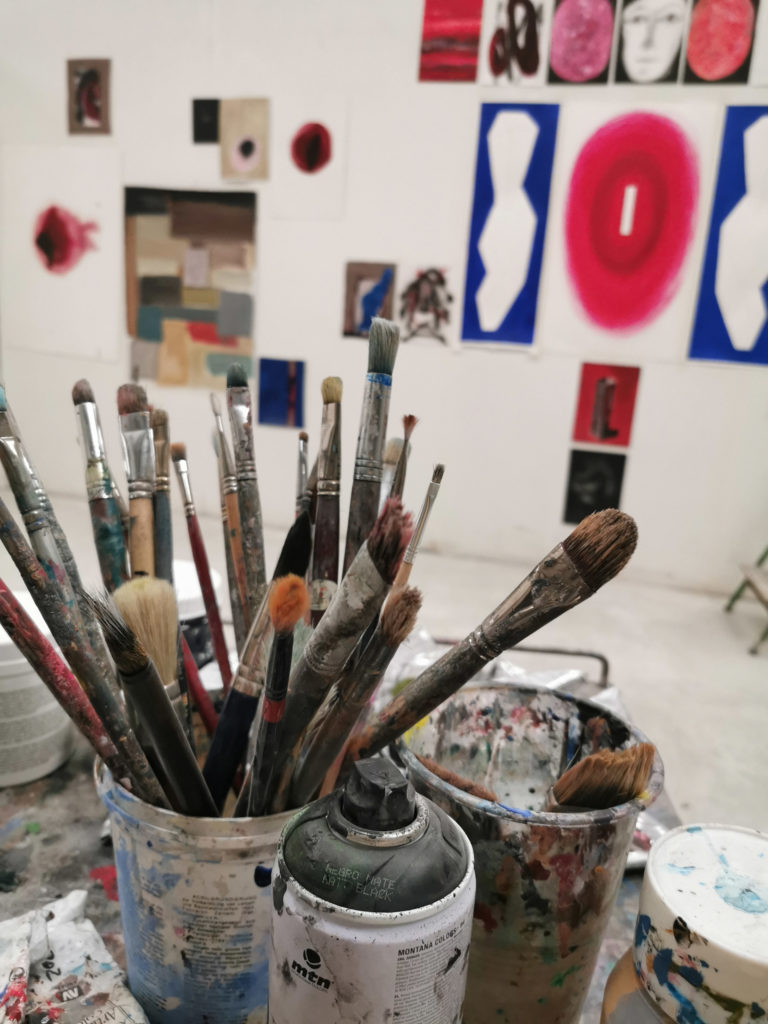 Activities
Courses to develop specific creative activities,
from photography intensive courses to monthly sessions of sketching and drawing,
to weekly creativity for children.
Rental and services
Photoshoots, photography studio rental, exhibition room rental and meeting room rental.
Exhibitions
Our 300m2 Nidart room hosts quality curatorial projects,
with an open mind and experimentation-based.
From Nidart, we also organise exhibitions outside of our installations.